Top 5 Outdoor Recreation Areas for Seniors in Southeast Michigan
Written by: American House Senior Living
Whether it's wooded walking trails, quiet park benches, or calm waterfronts, spending time outside is important for everyone. The benefits of being in nature certainly extend to seniors; the physical exercise and relaxation to be had in parks are unrivaled by anything found in gyms or other indoor recreation areas. For seniors, one of the obvious concerns when planning to get around outdoors is accessibility. There are many parks in Southeast Michigan designed with accessibility in mind, ensuring visits can be enjoyed by all.
Here's our top five picks:
Belle Isle Park
Originally known as "Hog Island" for early settlers keeping livestock, Belle Isle now serves as one of Detroit's premier outdoor recreation destinations. Featuring 987 acres (about half the area of Philadelphia Airport), 150 of which are wooded, there is plenty of beautifully maintained outdoor space to peruse. The premises are also home to a handful of attractions, including the Anna Scripps Whitcomb Conservatory, the Belle Isle Aquarium, Dossin Great Lakes Museum, giant slide, athletic fields, picnic areas, tennis courts, Belle Isle Nature Zoo, and the James Scott Memorial Fountain. Visitors in wheelchairs can take advantage of the park's track chair, which can roam areas of the park where wheelchairs may not be able to. These chairs are available at no cost to park visitors.
Cost: Visitors should note that a recreation pass is required to enter in a vehicle. Walkers and bikers can enter the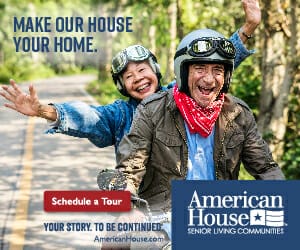 park free of charge.
Clinton River Park Trail
A small part of an ambitious project to form a trail from South Haven to Port Huron, the Clinton River Park Trail is a paved and well-managed trail that is easy to walk and runs parallel to the Clinton River. The trail runs 4.5 miles long. This entire length of the trail is asphalt and wheelchair accessible. Additionally, a variety of wildlife is commonly reported along the trail, including deer, turtles, and waterfowl.
Cost: Free! There is no fee to use the Clinton River Park trail.
Lake St. Clair Metropark
Situated roughly 6 miles northeast of the downtown area of Detroit is Lake St. Clair. Regarded as "The Heart of the Great Lakes", Lake St. Clair boasts a large selection of aquatic activities to suit nearly any interest. The lake is safe to swim in, and boating is allowed. Lake St. Clair is also a host to several land-based activities. There is a paved walking trail, an 18-hole golf course, a foot golf course, and a set of pickleball courts to name a few. The Metropark nature center has been recently renovated with accessibility and interactivity in mind and features a low-pile carpet, lever-style door handles, and an exhibit wall with tanks holding live reptiles, amphibians, and fish. The park is also very popular in the winter months, with cross-country skiing and ice skating becoming frequent activities at the lake.
Cost: A $10 daily pass is required for entry to the park, with an annual vehicle pass available.
Oakwoods Metropark
Oakwoods Metropark is a 1,756-acre park loaded with flat, paved trails. Included in this are the five nature trails that run through the varied ecosystems of the park, allowing visitors to experience the diverse range of wildlife that calls the park home. Visitors can also enjoy a butterfly viewing area on the nature trails where monarch butterflies are known to perch in numbers. The nature center trails at the Oakwoods Metropark do not allow dogs, bikes or running, making them very easy for wheelchairs. The park also has a bicycle repair station, which easily doubles as a wheelchair repair station.
Cost: A $10 daily pass is required for entry to the park, with an annual vehicle pass available.
Indian Springs Metropark
9 miles northwest of Pontiac in White Lake Township, the environmental discovery center at the Indian Springs Metropark details the complexity of the different natural habitats found in Southeast Michigan and includes 60 acres of restored prairie and an underwater pond viewing room. The Indian Springs Metropark is also home to a 6,668-yard, par 71 golf course with carts available by reservation. There is an 8-mile paved hike-bike trail that is accessible to wheelchairs, and there are also accessible sheltered picnic areas with tables and grills that are located nearby to the park's aquatic spray 'n' play area.

Cost: A $10 daily pass is required for entry to the park, with an annual vehicle pass available.

Recreation Pass for Seniors

Southeast Michigan has many wonderful parks to enjoy. For the Detroit Metro Area, an annual vehicle pass is available to seniors at a discounted price of $29 and provides access to all 13 of the Huron Clinton Metroparks. A recreation passport provided by the Michigan Department of Natural Resources gives daily access to state parks and recreation areas, state forest campgrounds, non-motorized state trailhead parking, and state boat launches.

Senior Living

Senior living offers lifestyle options that include a robust calendar of life-enriching activities as well as transportation options to meet the needs of residents. Seniors who need increased social engagement and activity, indoor or outdoor, should consider making the move into a senior living community.

Tags: Michigan Recreation, Senior Destinations