Stay at Home Senior Care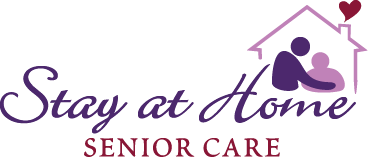 Hometown Care Beyond Compare...Since 2003!
2014 South Main Street, Suite 610, Wake Forest, NC 27587
Stay At Home Senior Care is a family-owned company that provides the highest quality in-home care for seniors. We are the hometown care provider for Wake Forest, NC and also have the honor to serve families in North Raleigh, Wakefield, Youngsville, Louisburg, Creedmoor and surrounding areas.
Our mission is to help seniors live confidently and age gracefully in their own homes for as long as possible. We treat every contact as a friend, every client as family, and perform every task with honor. We practice this mission daily with both our caregiver team and the families that receive our care.
Since our inception, we have listened to and learned from the hundreds of families we have assisted. Our approach to providing care has been developed in direct response to each family's need for reliable information about senior care and to feel confident with the quality of individuals working in their homes.
Features
Meal Planning & Preparation
Light Housekeeping & Grocery Shopping
Errands & Household Duties
Bathing, Grooming & Dressing
Transferring/Mobility Assistance
Managers
Are you the manager of Stay at Home Senior Care? If so, you can claim this listing below.
Claim This Listing
You May Also Be Interested In
5007 Southpark Drive, Durham, NC 27713
116 West Pine St., Graham, NC 27253
1400 Battleground Ave., Suite 122, Greensboro, NC 27408
Stay at Home Senior Care
Wake Forest, NC