Kindred at Home - Virginia Beach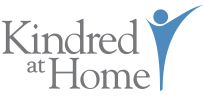 Bringing Compassionate Care Home
230 Clearfield Ave Suite 106, Virginia Beach, VA 23462
Our mission is to provide you with high-quality, comprehensive and compassionate care in the comfort of your home, remaining sensitive to your personal circumstances and unique medical needs.
We deliver services according to a plan of treatment developed by patients, their family members, physicians and our home health staff to maximize independent functioning and reduce rehospitalizations. You can remain safe in familiar surroundings while family members and caregivers can also be involved. Whether helping to address a serious illness, manage a chronic disease or recuperate from surgery, our skilled professionals help create a supportive and healing environment in your home.
Features
Nursing/PT/OT/ST
HHA Services
Balance Dysfunction
Orthopedic Rehabilitation
Advanced Wound Care
Managers
Are you the manager of Kindred at Home - Virginia Beach? If so, you can claim this listing below.
Claim This Listing
You May Also Be Interested In
372 S Independence Blvd Suite 106, Virginia Beach, VA 23452
900 Commonwealth Place #100, Virginia Beach, VA 23464
17.25 per hour
816 Greenbrier Circle, Suite 208, Chesapeake, VA 23320
Kindred at Home - Virginia Beach
Virginia Beach, VA