Enhabit Home Health, El Paso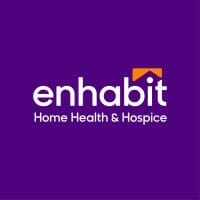 The future of home-based health care is here
3821 Constitution Dr #400, El Paso, TX 79922
Our patients are our number-one priority. And our team of skilled clinicians is committed to delivering the care they deserve — at home and on their terms.
Bringing the best of what's next starts with us. And every member of our team, from our clinicians to our executive leadership, cares deeply about the outcomes of our patients. Find out what our commitment to superior care means for you.
As one of the nation's largest home health and hospice providers, our team of compassionate clinicians and innovative partners delivers the highest-quality care to every patient. Combined with predictive analytics and clinical expertise, we help patients achieve the outcomes they want.
Features
Skilled nursing & therapy
Medical social work
Home health aides
Balance and fall prevention
Care transitions
Managers
Are you the manager of Enhabit Home Health, El Paso? If so, you can claim this listing below.
Claim This Listing
Enhabit Home Health, El Paso
El Paso, TX