Caring Community Solutions, Inc.
Raising the Standard of Companion Care
P.O. Box 4071, Lake Wales, FL 33859
CCSI is locally owned and operated by industry leaders with more than 15 years experience in healthcare management. We offer a wide variety of in-home non-medical care to assist seniors, new and expectant parents, and other individuals who may need extra help around the house.
To assist and facilitate the patient's transition from a hospital or other healthcare facility into their own environment by providing the necessary services without interruption.
To administer quality personal caregiving services in the home and assist our clients and family when the primary caregiver is unable, unwilling, or unavailable to assist with client's needs.Our non-medical companions provide assistance in the home to help our clients feel more comfortable and allow them to remain independent.
These services are provided for seniors, people with disabilities, or new parents and can range from personal care services such as laying out clothes for dressing to general services, preparing meals and performing light housekeeping. CCSI provides a coordinated system of comprehensive services in the home to promote, maintain, and/or restore health, and minimize the effects of illness and disability.
Our companions are available on an as-needed basis. Since the specific services vary by location and license, please contact us at 863-223-6671 to learn about available offerings in your area.
Features
Non-Medical Home Care - This service provides our clients with assistance in their normal routine and daily activities. Our caregivers can help you stay in your home.
Dementia & Alzheimer's - Caring for your loved ones can be a full time job - We can manage the stress and difficulties of keeping up with everyday tasks. Your loved ones will be in good hands with our experienced professionals.
Personal Care Personal Care & Companionship Services -Our professionals can assist with daily tasks. Keeping you or your loved one engaged and active with our caregivers through our companionship services.
Respite Care Care while you are away - You and your family may occasionally need a break or a vacation from caregiving, and our professionals can offer companion services based on your needs.
Homemaker Services Keep chores managed - Relieve yourself or your loved ones from the burdens of maintaining a home. Our Homemaker Services can manage your housekeeping duties and monitor conditions.
Managers
Are you the manager of Caring Community Solutions, Inc.? If so, you can claim this listing below.
Claim This Listing
You May Also Be Interested In
3383 W Vine St Suite 307, Kissimmee, FL 34741
9100 Conroy Windermere Rd, Suite 200, Windermere, FL 34786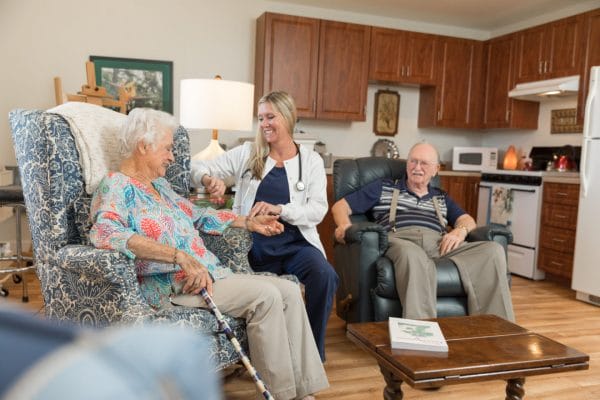 300 East Church Street, Orlando, FL 32801