CareGiver Days Senior Home Care Services
Continually Adapting to Your Needs-Serving Orange & Seminole County
, Altamonte Springs, FL 236357
Caregiver Days Senior Home Care Services is a non-medical home care and companion agency based in beautiful Altamonte Springs, FL. We cover Seminole and Orange Counties specializing in early memory loss care, diagnosed dementia care, after hospital care, sitting services in nursing homes, hospitals, and helping around the home where a senior now has less mobility to handle their daily tasks safely. We work with you wherever you are whether it is in an assisted living facility, or your private home where we are running your errands with or, for you, accompanying you on doctors visits, shopping, visiting with friends, medical appointments, transportation to and from adult daycare centers, and assistance in the activities of daily living.
Our clients are aging seniors, early-onset dementia concerns in individuals, someone recovering from a debilitating hospital stay, or family members caring for loved ones at home who are seeking respite. We care for seniors who choose to age in their long-time home, move into a nursing home, or into an assisted living facility. We go to one's place of residence wherever that may be and will stay with your loved one even during a hospital stay, being your stand-in when you cannot be by their bedside
Our Commitment to Quality – Why  Choose Our Care
Because your safety and well-being are foremost in our mind we differentiate ourselves by teaming with care professionals who are proven compassionate individuals and are willing to provide regularity of visits. Our care professionals will work with you to create a daily activity that stimulates the mind and keeps you active. At your initial assessment with us, we will determine with you what your day usually looks like and what you wish to accomplish each day. Our care professionals will arrive ready to help you design a plan of action and schedule for the day. If you do not wish to operate with a schedule but would prefer a laissez-faire approach to your day then that is what they will do. Your day is yours to design and our care professionals will not dictate to you what you should be doing. They will encourage you to uphold your own values of good hygiene, healthy eating, exercise, rest, and fun entertainment.
Senior Services
Personalized Services
Home Care
Social Companion Care
Personal Care
Transportation to Appointments
Transportation for Shopping
24 / 7 Care
Hourly Care
Rehabilitation Care after Hospital Stay
Meal Preparation
Medication Reminders
Light Housekeeping
Bathing
Dressing
Grooming
Toileting & Incontinence
Transition Home
Free In-Home Assessment
Features
Respite Care: We are here to assist you with time off, stay-cation or some decompress time.
Distance Family Management: We will keep an eye on their general health and report any changes while making sure they are experiencing a healthy, happy day.
Post Hospital: The caregiver may need to help with keeping the person safe as they learn to walk with a walker, or a cane, get themselves enough strength to take a shower, prepare a meal, keep track of follow up appointments and make new ones.
Daily Living: Companion and mental Support, Our caregivers will be having active conversations with your loved one to hear their life stories and see what activities they may want to pursue on a given day based on their lifestyle.
Daily Living; Transportation, shopping, meal prep, household management, Medication management,
Managers
Are you the manager of CareGiver Days Senior Home Care Services? If so, you can claim this listing below.
Claim This Listing
You May Also Be Interested In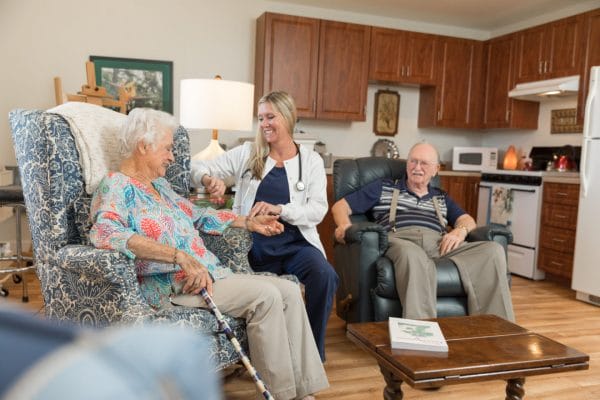 300 East Church Street, Orlando, FL 32801
9100 Conroy Windermere Rd, Suite 200, Windermere, FL 34786
3383 W Vine St Suite 307, Kissimmee, FL 34741
CareGiver Days Senior Home Care Services
Altamonte Springs, FL