BAYADA Home Health Care Winston-Salem

Compassion. Excellence. Reliability.
1605 Westbrook Plaza Dr, Suite 102, Winston-Salem, NC 27103
BAYADA Home Health Care in Winston Salem, NC provides private duty nursing services for people diagnosed with a chronic or catastrophic illness, injury, or disability. We improve the lives of our clients and their families by providing excellent medical and rehabilitative care services that alleviate pressure, confusion, and worry, give you peace of mind, prevent complications and hospitalization, and help you achieve the best possible outcomes.
Some of the most common home health care services we provide include:
Tracheostomy care
Ventilator care
Respiratory treatments
Catheter and ostomy care
Gastrostomy (feeding tube) care
Nasogastric (N-G) tube care
Medication and injection administration
Disease management, such as diabetes or COPD
Oversight of general health and preventative care, to immediately address any new medical concerns and prevent hospitalization
Our personalized adult home care is provided by skilled registered nurses (RNs) and licensed practical nurses (LPNs) whose training and experience are carefully matched with clients to meet their personal needs. Every BAYADA client is supported by a care team that includes nurses, a dedicated client services manager, and an expert clinical manager available 24/7 to answer questions and provide real-time support.
Our one-on-one approach to nursing allows for the highest levels of compassion, clinical excellence, and reliability you deserve. We respect your wishes and take the privilege of caring for you at home very seriously, and we're committed to earning your trust with every visit.
Features
Nursing and assistive care such as bathing and grooming
Tracheostomy and ventilator care at home
Trained, certified, fully insured, and thoroughly screened health care professionals
Competitive rates
Clinical support 24 hours, 7 days
Managers
Are you the manager of BAYADA Home Health Care Winston-Salem? If so, you can claim this listing below.
Claim This Listing
You May Also Be Interested In
1400 Battleground Ave., Suite 122, Greensboro, NC 27408
116 West Pine St., Graham, NC 27253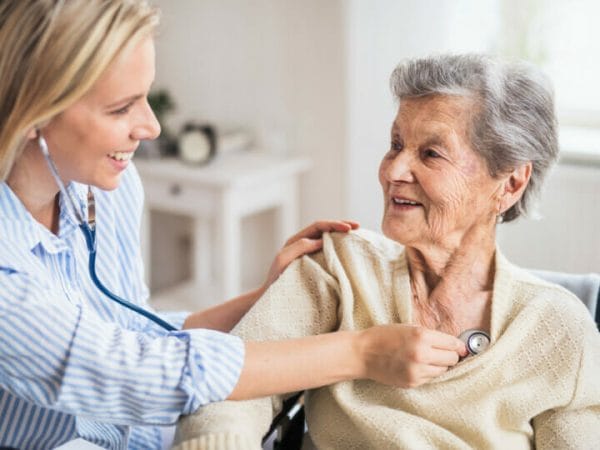 2015 Moore Road, Matthews, NC 28105
BAYADA Home Health Care Winston-Salem
Winston-Salem, NC