Mom is on the Fence About Moving. Now What?
Sponsored by: SRI Management, LLC
Making the move to senior housing is sometimes met with hesitation, and that is usually due to the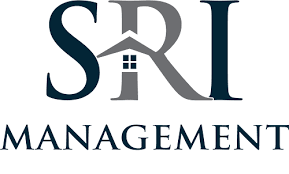 perception of senior housing. Today's communities are not what they were twenty or even ten years ago. When you or your mom are beginning to think about moving into a community like ours, sometimes, transitioning into senior housing can be an adjustment and a challenge for her, as well as other family members.
First and Foremost: Which Senior Housing Is Right for Me?
Our community is not a nursing home. Those places do still exist, but our community is far from being one. In fact, our community is focused on our residents and experiences throughout each week, expertly crafted and healthy meals, entertainment and so much more.
When thinking of moving into a senior living community, a common question is this: Is a senior living community right for me? Many factors come into play to answer this question, but one factor to consider is the level of care. Senior housing can be broken down into three distinct communities which offer different levels of care:
An Independent Living Community is like an apartment complex (or even a standalone home) for seniors who can care for themselves. There are also a few more amenities included with Independent Living. First, there is the option to have meals in a dining room and participate in activities within the community.
An Assisted Living Community is appropriate for those who can no longer live independently and require a level of assistance day to day. This assistance can include (but is not limited to) help with bathing, dressing, medications, and eating. Some may only need assistance with one activity or multiple activities. Assisted Living communities allow for seniors to get the assistance they need while still being as independent as possible while enjoying life. Amenities in Assisted Living communities typically include three meals a day, engaging activities, and fun outings in the local community.
A Memory Care Community serves residents who have Alzheimer's Disease and other types of dementia. These communities are equipped to handle the special assistance that residents with dementia often require while preserving their quality of life. This often includes those with later stages of Alzheimer's Disease or dementia, or those who are prone to leaving their home and wandering. Just because a resident is in Memory Care doesn't mean they lose the fun in their life. Activities departments plan appropriate (and entertaining) activities, as well as outings.
Take a Community Tour
Visiting a community is the best way to get a feel for it. Senior housing has changed dramatically over the years. The preconceived ideas and mental images of nursing homes might be what comes to mind when thinking about senior housing. Taking a tour will open many eyes and minds.
Our senior living community is just that, a community. We have people who range in age and backgrounds; each person brings their personality to us and we love each one of them. We offer amenities like happy and social hours, a salon, yoga and gardening groups, and continuing education, to name a few.
We are not a nursing home.
Rightsizing in Preparation to Move
As people age, they often have accumulated decades worth of items. From heirlooms to roadside trinkets, we have seen there is often a need to declutter especially preparing to move into senior housing.
When moving into senior housing, many people feel as though they are downsizing or giving up their space. But truth be told, senior housing can be a great way to transition to a healthier lifestyle while living in a more organized and efficient space.
Your New Community
Welcome to your new home! Remember, you now have an entire team at your disposal. We are here to help from scheduling activities to introducing you or a loved one to other residents. Our purpose is to serve you and make our community the most enjoyable place imaginable.
Need something? Don't hesitate to ask.
Want to join a group? Sure thing! We can help with that.
Would you like to have dinner with your family in the dining room? We'll have the table set.
When you live here, you are now a part of our family, and we are so happy you're here.