Western North Carolina - A Baptist Retirement Home
The compassionate care and value you want with the dignity you deserve.
213 Richmond Hill Drive, Asheville, NC 28806
The Western North Carolina Baptist Home is community owned and operated by Baptist Retirement Homes of North Carolina Incorporated, a not-for-profit organization committed to providing quality care and a meaningful way of life for residents and staff. A place where residents and staff become an extension of family that recognizes the dignity and worth of each individual.
We provide two levels of care:
1. Assisted Living
Private, assisted living rooms with a complete bath are available to individuals who need some assistance with tasks of daily living such as dressing, getting meals, or bathing. Medication technicians are available to assist residents with medication monitoring. Licensed nurses are available 24 hours per day. Assisted living includes two specialized units: a memory-enhanced residence and a physically enhanced residence.
Memory-Enhanced Residence
The memory-enhanced residence is a private unit designed to provide quality care for those dealing with Alzheimer's disease or other dementia-related disorders in a setting that feels like home within the assisted living residence. This unit provides an additional level of care between assisted living and nursing care. Meals are served family style and medication technicians provide daily medication monitoring. An enclosed garden enables residents to enjoy the outdoors.
Physically Enhanced Residence
These services are designed to be a part of a dedicated group of eleven monitored, private rooms with private baths contained within the assisted living residence. These services help residents maintain their independence by providing additional physical support in an area designed for handicapped accessibility.
2. Nursing Care
Nursing care services are available for short-term illness or after hospitalization for a recuperative period of time, e.g., broken bones or following surgery. Nursing services are also available for long-term care. Licensed nurses and certified nursing assistants provide care to those in the Nursing Care Center. A percentage of Nursing Care Center beds are certified for use through the Medicare and Medicaid programs.
Lifetime Guarantee
The Western North Carolina Baptist Home, like all Baptist Retirement Homes communities, offers residents the security of lifetime care, including the promise that if their life expectancy outdistances their financial resources, Baptist Retirement Homes will continue to care for them for the remainder of their lives.
Baptist Retirement Homes: Seventy Years of Service to the Older Adults of North Carolina
We invite you to visit our facility and meet our dedicated and compassionate staff. We're happy to answer any questions you may have, and we'd love to give you a tour.
Contact us today for more information.
Types of Services
Assisted Living
Nursing & Rehab
Property Managers
Are you the manager of Western North Carolina - A Baptist Retirement Home? If so, you can claim this listing below.
Claim This Listing
You May Also Be Interested In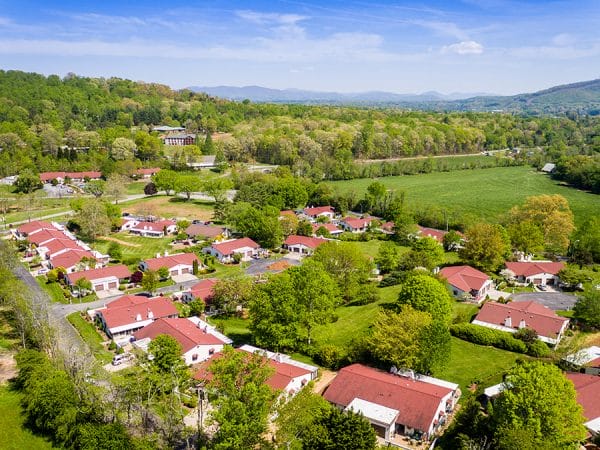 95 Holcombe Road, Candler, NC 28715
3851 Howard Gap Rd, Hendersonville, NC 28792
Western North Carolina - A Baptist Retirement Home
Asheville, NC