The Woodmark at Sun City
Welcome to The Woodmark at Sun City - Senior Living in Sun City
17207 North Boswell Blvd, Sun City, AZ 85373
The Woodmark at Sun City is nestled in the "City of Volunteers" with a variety of restaurants, shopping, post office, banking, physicians and hospitals just minutes away, providing an ideal location for inspired living. At The Woodmark, residents are offered a wide choice of programs to support a variety of needs, while maintaining independence, privacy, and freedom of choice.
Within The Woodmark at Sun City, we provide Independent and Assisted Living, as well as two types of memory support programs. The Monarch Memory Assistance Program for persons with mild memory loss, and The Memory Care S.P.A. (Specialized Personal Attention) for individuals with moderate to severe memory loss such as Alzheimer's, Parkinson's, stroke related and other dementias. We are committed to providing services in a manner that dignifies our residents and encourages activity and independence.
The caring family atmosphere at The Woodmark achieves the ultimate in comfort, hospitality and security. The Woodmark at Sun City is a place that our residents love to call HOME and the staff their extended family.
"Providing Exceptional Retirement Living & Memory Care" is more than just a slogan. The Woodmark is licensed and monitored by the Arizona Department of Health Services. Only caregivers certified for the highest level of assisted living (Directed Care) are employed by The Woodmark at Sun City. Accommodations at The Woodmark are rented on a month-to-month basis. No buy-in is required. The Woodmark wants to be a resource for you, so if you need contact information regarding the Veterans Aid and Attendance Pension Program, Elder Law, Realtors, and much more please do not hesitate to contact us.
Types of Services
Assisted Living
Retirement
Features
24-hour Beverage and Snack Bar
Billiards Room
Private Dining Room
Full Kitchen
Pet Friendly
Property Managers
Are you the manager of The Woodmark at Sun City? If so, you can claim this listing below.
Claim This Listing
You May Also Be Interested In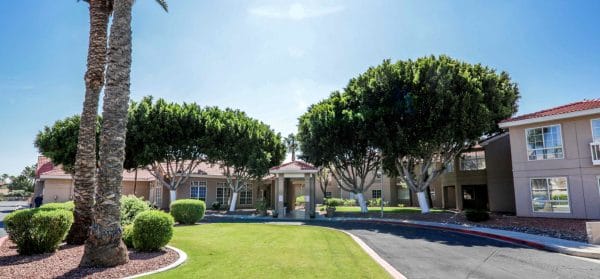 17225 North Boswell Blvd., Sun City, AZ 85373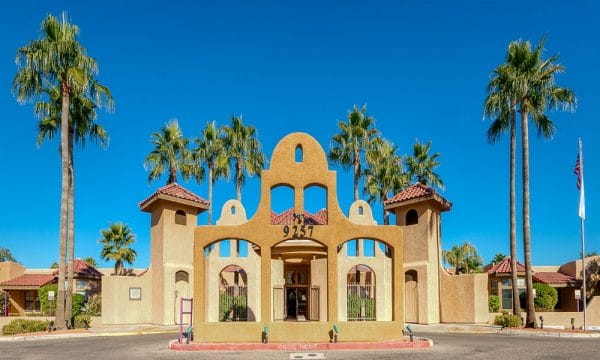 9257 West Union Hills Drive, Peoria, AZ 85382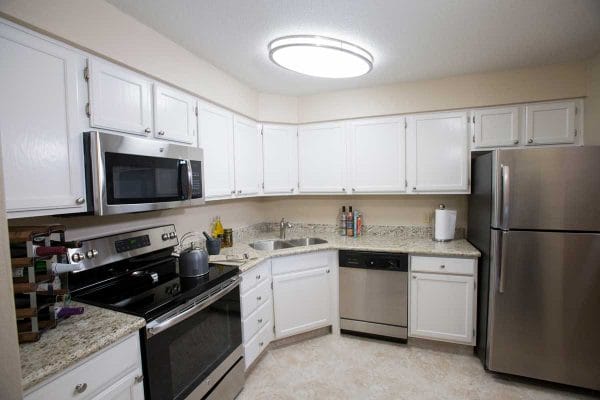 17300 North 88th Avenue, Peoria, AZ 85382
The Woodmark at Sun City
Sun City, AZ