The Solana Germantown
Beautiful & Comfortable Surroundings
8199 Poplar Avenue, Germantown, TN 38138
The Solana Germantown, located near Memphis, Tennessee, has been designed to provide exceptional Independent Living, as well as personalized Assisted Living and Alzheimer's and Dementia Care services for seniors.
From elegant surroundings and exceptional services to the convenience of living near a major metropolitan area, The Solana provides everything you want in a charmed lifestyle and a lovely setting.
At The Solana, your social calendar will be as full as you want it to be, with a schedule of daily events that will include holiday brunches and teas, fashion shows, art exhibitions, outings and theater trips. With shopping, museums, entertainment and fine dining nearby, The Solana represents the perfect location and an ideal environment for your new home and lifestyle.
The Solana offers much more than a desirable locations, it offers outstanding retirement living with a variety of services and amenities that provide you with every opportunity to pursue an active and vibrant lifestyle.
Our exceptional, restaurant-style dining features fresh meals prepared daily by our trained, professional chef and a full menu of exciting dinner choices that will have you anticipating your next meal. Our attentive staff will make it easy to live at your own pace
At The Solana, our friendly staff is here to make you feel at home. And if your needs change, we can provide care options that give you the peace of mind you need to live life as you please.
We cordially invite you learn more about The Solana Germantown; request more information today.
Types of Services
Active Adult
Assisted Living
Memory Care
Retirement
Features
The Solana Germantown offers Independent Living, Assisted Living and Alzheimer's and Dementia Care
Fitness Center
Indoor salt water pool
Wine bar
Woodworking shop
Property Managers
Are you the manager of The Solana Germantown? If so, you can claim this listing below.
Claim This Listing
You May Also Be Interested In
2795 Kirby Whitten Parkway, Bartlett, TN 38134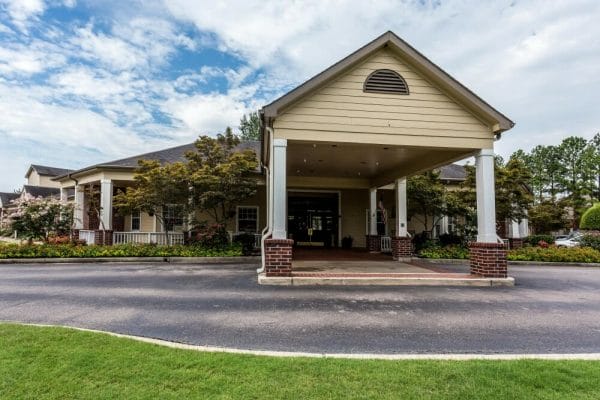 3345 Kirby Whitten, Bartlett, TN 38134
Call for Pricing
911 Old Humboldt Road, Jackson, TN 38305
The Solana Germantown
Germantown, TN