The Renaissance at Coeur d'Alene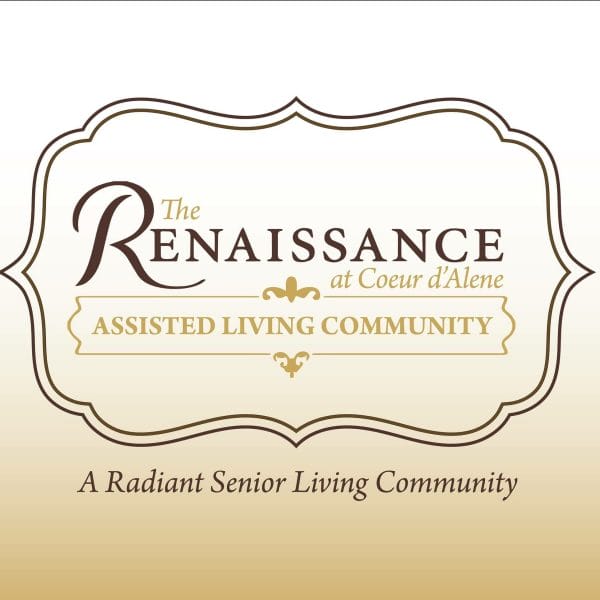 Quality Care ~ Integrity and Values ~ Exceptional Service
2772 W. Avante Loop, Coeur d'Alene, ID 83815
Our French Chateau style architecture and interior designs are truly unique here in the Northwest. That unique difference is a dream fulfilled for Ron & Valeri Glauser and Fred & Mindy Weber, owners of The Renaissance. Nestled on 5.7 beautifully wooded acres, The Renaissance is a community of charming yet spacious homes impeccably designed with our residents in mind. Although our chateaus are dramatic with their old-world masonry and architecture, rest assured our homes boast 21(st) Century technology. With the latest state-of-the-art monitoring systems and assistance-call devices, we strive to provide our residents with impeccable care and the highest quality service.
Each of our Chateaus accommodates 16 residents and each home features a common front room/parlor area, dining room, library, bathing spa and shower and a spacious kitchen and laundry facilities. Resident accommodations include a spacious private room with ensuite private bath.
Our community also offers an on-site Salon and Spa experience known as "Salon Chic". Created to provide an atmosphere that pleases all of the senses, this oasis for pampering and rejuvenation was designed to relax and restore our residents.
From the exquisite limestone fireplace to the shabby chic furniture quality cabinetry, french design and influences delight the eye. Our interior materials, colors and textures are stunning and distinctive and our upholstered furnishings are a treat for those hungering for something fresh and interesting.
Our scenic location is both quiet and residential yet just a few minutes to the main streets and highways of Coeur d'Alene. Our homes have convenient access to shopping, entertainment and medical and hospital services. Our community is surrounded by sprawling lawns dappled with majestic maple trees and indigenous ponderosa pines that make for a fabulous shady stroll that can refresh and revive the body and soul.
Features
3 Nutritious and Savory Home-cooked Meals per Day
Private Rooms fully furnished with Ensuite Private Bathrooms
Individually controlled Heating & Air Conditioning in each Resident's Suite
On-site Salon, Barber & Spa Services Available
Housekeeping, Laundry & Linen Services
Property Managers
Are you the manager of The Renaissance at Coeur d'Alene? If so, you can claim this listing below.
Claim This Listing
The Renaissance at Coeur d'Alene
Coeur d'Alene, ID