The Garden Club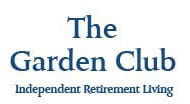 Bellevue Washington Independent Senior Living
13350 SE 26th Street, Bellevue, WA 98005
Conveniently located in Bellevue, we offer a friendly, quiet home in the shopping hub of the northwest. Our weather is mild and temperate, giving you the opportunity to explore all of the region's attractions year-round, like Mount Rainier, The Puget Sound and The Bellevue Botanical Gardens. We're just a short drive from Seattle and all the excitement and culture that a major city has to offer. You'll love the convenience of being close to world-class shopping, healthcare and a peaceful home to enjoy it from. Come and find a community of friends that feels more like family at The Garden Club.
Features
Comfortable apartments in a variety of sizes that allow you the freedom to furnish in any style that appeals to you.
Perfectly balanced, perfectly delicious meals made from scratch and served in our restaurant-style dining room.
We love having cats and dogs as part of our community. After all, they are part of the family.
All of your utilities are included in your monthly rent. That includes cable TV, heat, and air conditioning," everything except your phone bill.
We know how much seniors value their freedom, so we offer month-to-month leases with no long-term commitment. Enjoy this all-inclusive lifestyle on your terms.
Property Managers
Are you the manager of The Garden Club? If so, you can claim this listing below.
Claim This Listing
The Garden Club
Bellevue, WA