The Atrium at Boca Raton
Home like living and quality care come together at Atrium at Boca Raton
1080 Northwest 15th St., Boca Raton, FL 32250
Our assisted living is designed to offer the individualized service your loved one needs. By focusing services on as-need levels, we provide care that is unmatched in meeting personal needs including bathing, dressing, and grooming. At The Atrium, we make a continuous commitment to offer a high quality of resident life because we value the trust that families place with us. A building is just a place to live, but when it is filled with family, it becomes a home. By fostering a setting that is warm and welcoming, we encourage family members to maintain a strong connection with loved ones. This includes participating in care planning decisions. In this way, our residents enjoy a lifestyle that is fulfilling and enriching. Family members gain peace of mind through their ongoing involvement with their loved ones' lives.
Community Amenities
Social Outings
Restaurant Style Dining
Unit Amenities
Patio/Balcony
Cable/Satellite TV
Features
Complete Spectrum of Assisted Living Services
Special Neighborhood For Alzheimer's
Three Delicious, Well-Balanced Meals Served Daily, Featuring A Variety Of Menu Choices
Variety Of Daily Activities
Caring Staff Dedicated To Maintaining The Dignity And Individuality Of Every Resident
License # #7352
Property Managers
Are you the manager of The Atrium at Boca Raton? If so, you can claim this listing below.
Claim This Listing
You May Also Be Interested In
1050 South West 24th Avenue, Deerfield Beach, FL 33442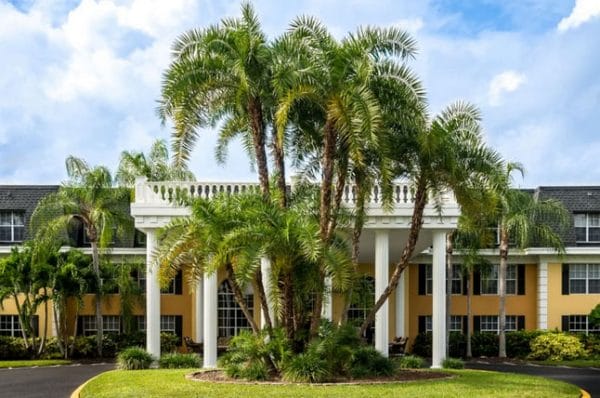 5859 Heritage Park Way, Delray Beach, FL 33484
5999 University Drive, Parkland, FL 33067
The Atrium at Boca Raton
Boca Raton, FL