Sodalis Defuniak Springs
A dynamic, fun and welcoming place to be!
718 Walton Road, Defuniak Springs, FL 32433
Engaged living, a tranquil setting, and compassionate care are hallmarks of Sodalis Defuniak Springs, a community that encourages an active lifestyle and daily activities for residents, both on campus and throughout the Defuniak Springs area. With our "residents first" philosophy, our team embraces a proactive approach to the health and wellness of our residents, making our community distinctly capable of providing the highest levels of care, delivered with the warmth and hospitality of a family member. If issues ever arise unexpectedly, staff is available 24/7 to assist you.
Choose from a variety of activities, wellness programs, technology engagement, and more each morning, afternoon, and evening. Our full-time engagement director offers daily activities designed around the interests of our residents such as bridge and bingo, live music and entertainment, dancing and walking clubs, and memory enhancement programming.
Three delicious meals each day and snacks as you wish, on your own time, are locally curated by our trained chef. Restaurant-style cuisine with a touch of traditional home cooking is provided by our courteous and friendly wait staff in the gracious Sodalis Defuniak Springs dining room.
Features
Studio, one-bedroom, and companion apartments
Professional care team who customizes a detailed plan to meet medical, physical and social needs
3 nutritionally balanced meals a day served restaurant-style in our dining room
Weekly housekeeping, including linen laundering and change and beds made daily
Spacious public areas and beautifully landscaped courtyard
License # ALF9616
Property Managers
Are you the manager of Sodalis Defuniak Springs? If so, you can claim this listing below.
Claim This Listing
You May Also Be Interested In
243 Hollywood Blvd. NW, Fort Walton Beach, FL 32548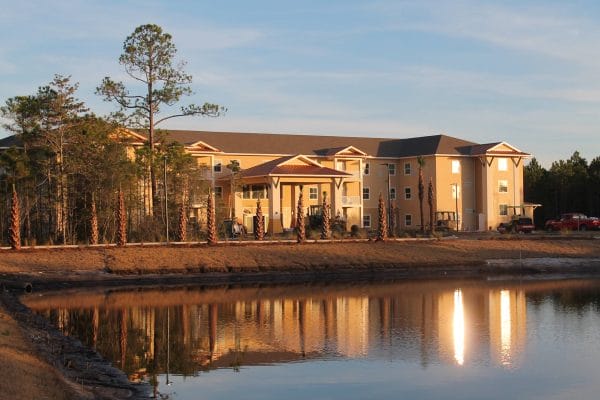 95 Grand Heron Dr, Panama City Beach, FL 32407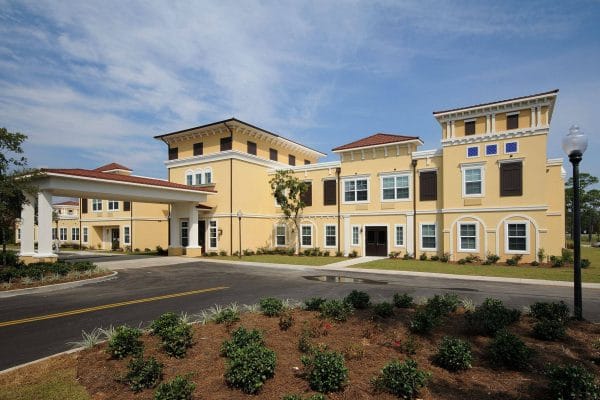 4410 Gulf Breeze Parkway, Gulf Breeze, FL 32563
Sodalis Defuniak Springs
Defuniak Springs, FL