Odelia Healthcare
WE'VE BEEN THERE. WE UNDERSTAND.
1509 University Boulevard NE, Albuquerque, NM 87102
At Odelia Healthcare we recognize that our dedicated team is the key to "helping you return home".
We offer 24-hour skilled nursing care, including short and long-term rehabilitation. Semi-private and private rooms help with the healing process. The short stay unit is designed for those who need post-acute care following hospitalization and are planning to return home.
We know you've been through a lot. Our short stay unit will offer a warm, pleasant atmosphere to help speed your recovery. Our comfortable semi-private and private rooms, lively dining, and common areas bring a little bit of home to your stay. The short stay units include televisions and telephones. Beauty and barber services are available on-site. Our team is focused on your recovery.
Long-term care is available for those patients who need extended stays.
Features
Our professional team includes Registered Nurses, Licensed Vocational Nurses and Certified Nursing Assistants provide care 24 hours per day, 7 days per week , 365 days per year
Infusion (IV) therapy including antibiotics
Short- and long-term rehabilitation
Physical, Occupational and Speech Therapies
Individualized Treatment Programs
Property Managers
Are you the manager of Odelia Healthcare? If so, you can claim this listing below.
Claim This Listing
You May Also Be Interested In
6900 San Vicente Avenue, NE, Albuquerque, NM 87109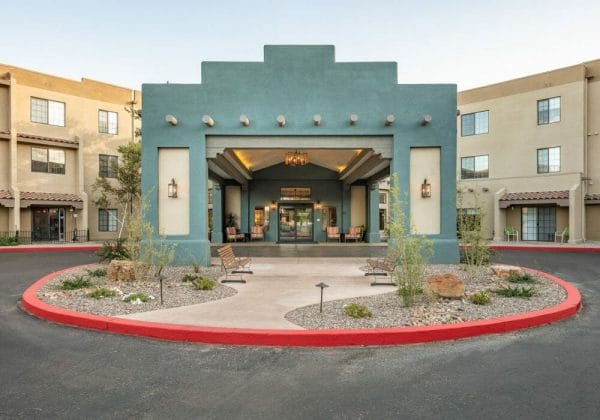 920 Riverview Drive SE, Rio Rancho, NM 87124
Odelia Healthcare
Albuquerque, NM