New Day Adult Care Center
Get the assistance you need in caring for your loved one
301 Ebbtide Drive Suite H, North Palm Beach, FL 33408
New Day Adult Care Center offers a refreshing approach to adult care services: An affordable alternative to assisted living or nursing home care. Our unique program offers seniors a safe, supervised, home-like environment with wellness activities, intergenerational programming, personal care, excellent nutrition, and medical supervision. Participants attend New Day during the day and return to their home and loved ones in the evening.
New Day Adult Care Center (New Day) is a nonprofit mission of Faith Lutheran Church of North Palm Beach seeking to reach God's people through serving all generations. The Center is part of the Faith Lutheran Care Center, which provides an intergenerational setting. New Day is a Florida licensed adult day care with specialty Alzheimer's license distinction which was established to serve the community on September 1, 1999. It provides a space for caregivers to bring their loved ones for a day of planned activities and health monitoring, while providing beneficial respite, education, support, advice, and guidance to caregivers, as needed. This program enables dependent adults and seniors with age-related challenges to function at their maximum.
The staff at New Day is trained in geriatric care, and is expert at dealing with the many issues that face seniors and their families, including dealing with Alzheimer's disease, Parkinson's disease, stroke recovery, and much more. Attending New Day's adult day care can have profound effects, such as improving or maintaining remaining skills and abilities.
Features
New Day is a licensed, not for profit, safe, caring, home-like adult care program
Participants come to the center during the day and return home in the afternoon
Full day of wide-ranging activities tailored to individual needs
Top-quality medical super- vision from experienced staff
Five to one participant to professional ratio
Property Managers
Are you the manager of New Day Adult Care Center? If so, you can claim this listing below.
Claim This Listing
You May Also Be Interested In
9885 Palomino Dr, Lake Worth, FL 33467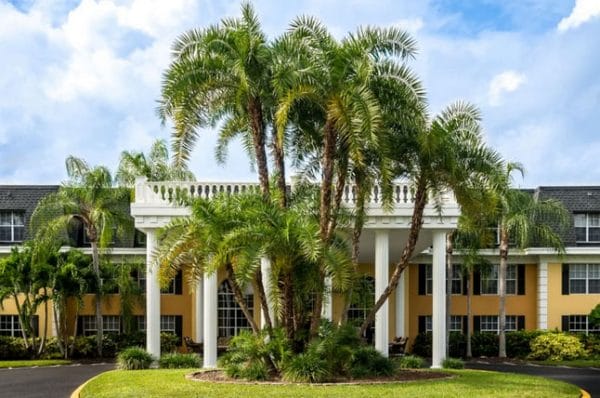 5859 Heritage Park Way, Delray Beach, FL 33484
New Day Adult Care Center
North Palm Beach, FL