Brookdale Ithaca - MC
Exceptional Senior Living
101 Bundy Road, Ithaca, NY 14850
Memory loss doesn't have to mean all is lost. If you and your family are looking for memory care and support, Brookdale Ithaca can help. Our Alzheimer's and dementia care community, also known as Clare Bridge, is rooted in a person-centered approach. That means we help our residents find a sense of belonging and purpose while also helping them preserve who they are.
We are also adding a new Clare Bridge Crossings program in a new wing which is designed for individuals in the early stages of Alzheimer's or dementia. This program can be a stepping stone between assisted living and our Clare Bridge program. Residents stay engaged with a gentle daily structure of planned activities like dancing and watercolor art classes to help them maintain their abilities and encourage the use of their current skills. And with several floor plans to choose from, you and your family will be able to find just the right studio apartment to call home. Best of all, you'll have peace of mind knowing that trained staff is on-site 24 hours a day, seven days a week, to be alerted to an emergency.
Features
Clare Bridge is our exclusive brand of dementia care created more than 30 years ago.
Our personalized assessment evaluates individual needs and preferences. Then we customize a service plan to meet those needs and preferences. The personalized plan is based upon the amount of time it takes to provide quality services. Therefore, residents only pay for what they need and want.
We serve breakfast, lunch and dinner daily. All menu options are selected by a registered dietician to optimize nutritional value. Understanding that many individuals with memory loss have special dietary needs, we offer a full menu of finger foods and adaptive devices and document food preferences for every resident. Resident seating is pre-selected to insure a pleasurable dining experience.
Professional nurses oversee the delivery of all health care services and behavior management to our residents. Our nurses are on call 24 hours a day, seven days a week.
We offer additional services for unscheduled needs and personal requests, i.e. room service, escorts to outside appointments and shopping, running errands, etc.
Property Managers
Are you the manager of Brookdale Ithaca - MC? If so, you can claim this listing below.
Claim This Listing
You May Also Be Interested In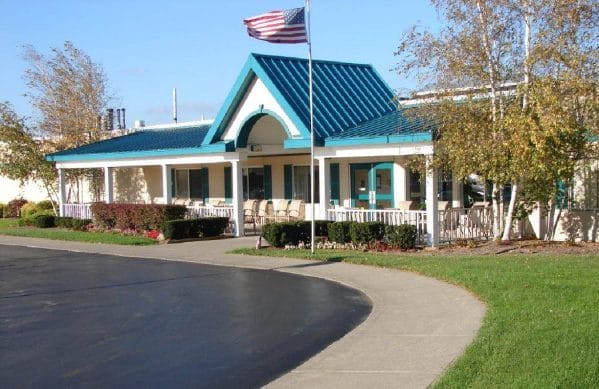 3030 Clinton Street, West Seneca, NY 14224
161 South 25th Street, Olean, NY 14760
4071 Hardt Rd, Eden, NY 14057
Brookdale Ithaca - MC
Ithaca, NY