BeeHive Homes of Rio Rancho
Quality Senior Living In A Residential Setting
204 Silent Spring Rd NE, Rio Rancho, NM 87124
With almost 33 years of experience and over 200 locations, BeeHive Homes is a leader in New Mexico assisted living and memory care services. BeeHive Homes of Rio Rancho, NM is a senior living home in a residential setting. Uniquely designed, our senior living services offer residents more access to personal care. By keeping our homes smaller with professional, skilled caregivers, our residents can have their needs addressed personally. We truly believe that in order to provide the very best care for our residents, we must get to know them well and discover what their individual needs are–and that's exactly what we do!
Bee Hive Homes of Rio Rancho assisted living offers the very best of elderly care. At Bee Hive Homes we make every effort to bring the comforts of home into our assisted living home. Meaningful relationships, home cooked meals, healthy and rejuvenating activities are all a way of life at Bee Hive Homes. We invite you to come and visit our Rio Rancho assisted living family and feel what truly makes Bee Hive Homes assisted living the next best place to home.
Types of Services
Assisted Living
Memory Care
Features
Private rooms with individual 3/4 bathroom (furnished or unfurnished).
Pendent emergency call system.
Home-cooked meals.
Excellent resident to staff ratios to ensure personalized care.
Both Senior Assisted Living homes and Alzheimer's/Dementia Secured Assisted Living homes, for cognitively impaired residents.
Property Managers
Are you the manager of BeeHive Homes of Rio Rancho? If so, you can claim this listing below.
Claim This Listing
You May Also Be Interested In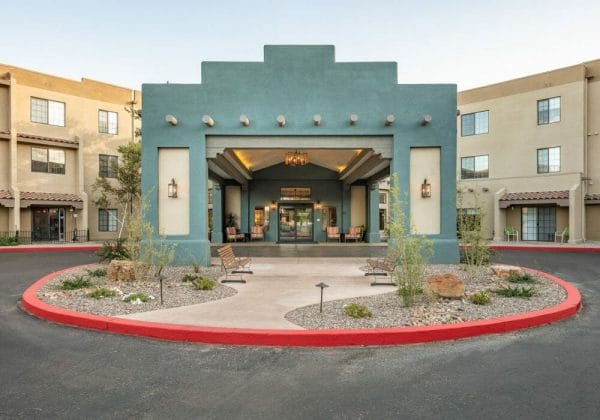 920 Riverview Drive SE, Rio Rancho, NM 87124
1620 Indian School Road, NE, Albuquerque, NM 87102
BeeHive Homes of Rio Rancho
Rio Rancho, NM