BeeHive Homes of Albuquerque
Quality Senior Living In A Residential Setting
6401 Corona Avenue Northeast, Albuquerque, NM 87113
Beehive Homes of Albuquerque is a premier Albuquerque assisted living facility and a perfect transition from an independent living facility or environment.
Our senior assisted living facility is located in Bernalillo County New Mexico. Additionally our elderly care facility is smaller to create a more intimate and family feel while providing better quality care. We provide senior independent living while we have caregivers there to help.
Beehive Homes of Albuquerque offers the finest of assisted living care. At Beehive Homes of Albuquerque we strive to bring the comforts of home into our assisted living home. We do this with meaningful relationships, home cooked meals, healthy and rejuvenating activities. Beehive Homes of Albuquerque truly is a wonderful home-like environment making that transition from independent living much easier for residents used to living with more independence.
We invite you to come and visit our Beehive family and feel what truly makes Beehive Homes of Albuquerque the next best place to home.
Types of Services
Assisted Living
Memory Care
Features
Individual spacious rooms with bathrooms for individual independence
Delicious Home-cooked meals prepared by outstanding chefs.
Group interaction with open living and dining room areas
Our assisted living caregivers who really care about the residents and their families
Continual Family participation
Property Managers
Are you the manager of BeeHive Homes of Albuquerque? If so, you can claim this listing below.
Claim This Listing
You May Also Be Interested In
1620 Indian School Road, NE, Albuquerque, NM 87102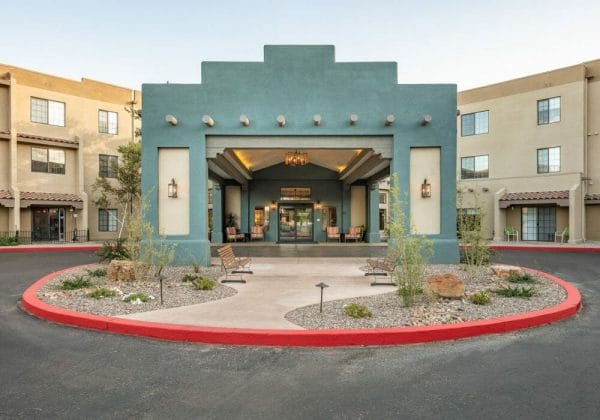 920 Riverview Drive SE, Rio Rancho, NM 87124
BeeHive Homes of Albuquerque
Albuquerque, NM