5 Foods That Can Lower the Risk of Cancer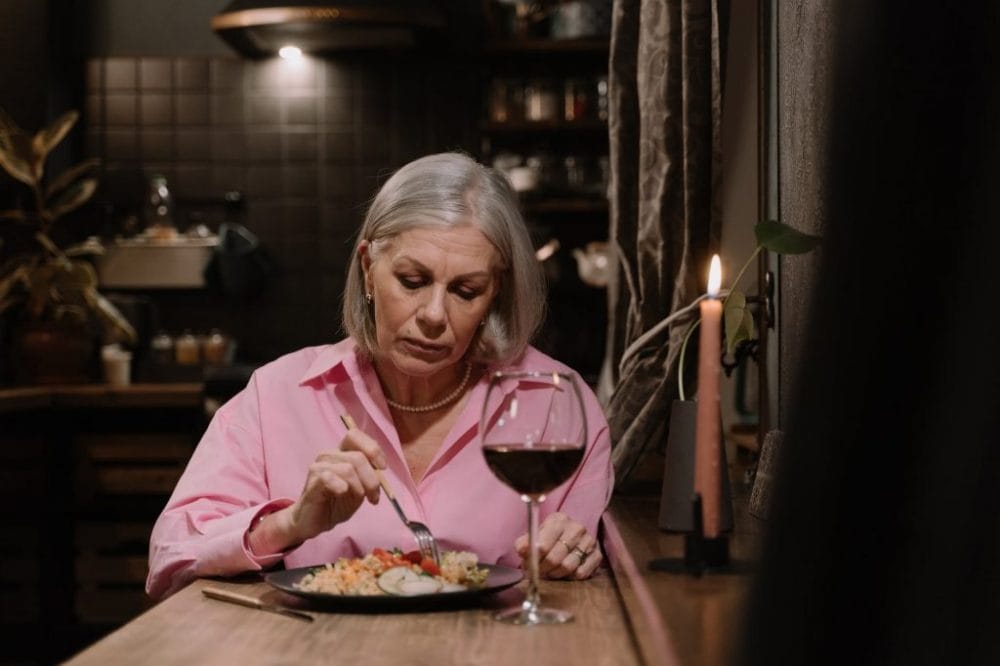 By Lizzie Weakley
The healthy foods that can lower your risk of cancer are really no different from the nutrient-rich foods that seniors would normally eat when trying to maintain a healthy diet. Cancer is scary because it can attack anyone at any time. It may seem confusing at first, but it's true that certain foods can increase the risk of cancer and others can decrease the risk. Many senior communities are incorporating these diet staples in their every day menus. Let's go over 5 foods that can lower the risk and keep you in good health.
Choose Garlic Cloves Instead of Powdered Garlic
Garlic doesn't only ward off vampires. Garlic cloves are known to reduce the bacteria H. pylori that can cause ulcers that lead to stomach cancer. If you prep in advance and chop garlic cloves you will be using when you cook, then let them sit for about 15 minutes, it will activate sulfuric enzymes that will be able to battle that cancer-causing bacteria.
One clove of garlic every day in your diet will add to your healthy lifestyle. This research has been backed by the World Health Organization.
Eat Your Berries
Did you know that raspberries and strawberries are not only rich in antioxidants, but also can prevent a variety of cancers with regular consumption such as lung, breast, bladder, and skin cancers? There's no need to take that extra vitamin C pill if you eat a couple of servings of berries as your fruit intake for the day.
During the summer, purchase the berries fresh to make a delicious parfait or to add to your morning yogurt.
In the winter when the berries are not in season, you can find a mixed berry variety in the frozen section to make a delicious smoothie or pie.
Legumes Lay on the Fiber
If you love legumes such as chickpeas, beans, and lentils, you are in luck. This means that you are consuming more dietary fiber in your diet and that you have a reduced risk of colon cancer.
Purchase your favorite hummus or make your favorite recipe and enjoy with pita chips for a healthy and fiber-filled snack. Make a delicious one-pot meal of bean chili during the winter months for a warm and wholesome, healthy dinner.
Fish Are High in Vitamin D
Foods rich in vitamin D will help to reduce your chances of pancreatic, breast, and colon cancer. While you can take vitamin D supplements, the best way to get vitamin D from food is to consume fish.
A three-ounce serving of salmon contains 570 IU of vitamin D. Pair your choice of fish with leafy greens such as spinach, broccoli, and kale (any of your cruciferous vegetables that have glucosinolates as cancer-fighting properties) to increase your calcium and vitamin D intake even further during lunch or dinner.
Fat-Free Dairy Products
It's recommended to keep your fat intake at around 25 to 30 grams per day to remain healthy.
You can consume fat-free cheeses to reduce your fat intake and get your recommended daily intake of vitamin D and calcium simultaneously. Use your favorite fat-free cheese to make a healthy cheese and veggie or meat-based quesadilla. Top a homemade pizza with fat-free cheese and some vegetables for a well-balanced dinner.
Fill Your Plate with Many Colors

A cancer center will say that the more colors you have on your plate that the healthier the diet you are eating. Eat many servings of fruits, vegetables, grains, and dairy to vary up your diet and keep you in good health to prevent cancer in the long run.

Lizzie Weakley is a freelance writer from Columbus, Ohio. In her free time, she enjoys the outdoors and walks in the park with her husky, Snowball.

Tags: Cancer Prevention, Healthy Diet